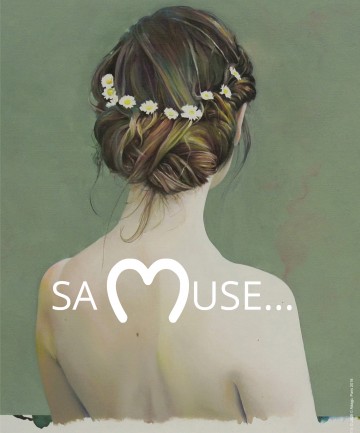 What Love! under the eye of the artist
The Musée Regards de Provence joins the collective initiative of MP2018 Quel Amour! presenting the exhibition Sa Muse..., which is being held from February 10th to August 26, 2018.
There are famous and anonymous muses, but all are instigators, inspiring of the artist, they are the guide of their creation. The modern muse has this irresistible faculty to appeal to the artist and often to his heart, to push him to the highest of his creation. From the existence of an ambiguous, accomplice and complex or loving relationship with the artist, the muse is a source of connection, energy, reflection and life.
Each one has his muse! Between myth and reality, its contemporary incarnation moves in different subjects: the woman, the model, the muse, the icon, the diva … It is by browsing works from the early twentieth to the present day that this subject-muse is summoned and opens to our reflection.
The muse as a sort of fantasy, where without crossing the limits, these models were able to fuel the desire of the artist to lead him to creation.
The muse as a lover, that consumed desire allows the transformation of the artist's gaze to lead to the creation of a work that arouses a strong feeling.
The muse as the existence of an accomplice relationship, where the artist observes and knows his model in his most intimate and contained emotions.
This exhibition aims to highlight and contrast the works of modern and contemporary painters and sculptors and photographers and videographers who have been inspired by their relationship with their model, muse, woman, divas. Are to be discovered and questioned the works of ORLAN, Valade, Ordioni, Tran Ba ​​Vang, Rebufa, Sylvander, Pigalle, Chostakoff, Perier, Ronis, Plossu, Clergue, Bourdarel, Kuroda, Strassmann, Ducate, Sosno, Bonnard, Giacobetti, Raysse, Beluga, Moquet, Clergue, Lebasque, Manguin, Pat, Montagnier, Saintt Hélier…