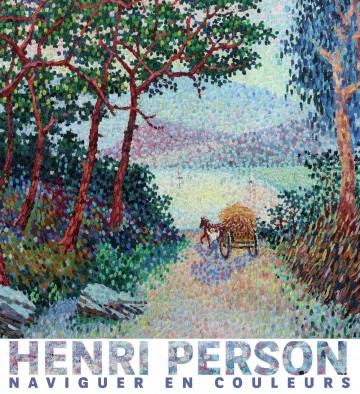 From October 5, 2019 to May 3, 2020, the Regards de Provence Museum honors the painter Henri Person (1876-1926) with a retrospective of nearly 90 works (62 oils on canvas and 20 watercolors and 10 pastels from the February 29), from the artist's family collections, loans from museums, galleries and private collectors. The opportunity to pay tribute to the delicate and luminous work of this great artist still too little known today, who was nevertheless the friend of Paul Signac with whom he shared, throughout his career, both his love of painting and sailing. The Mediterranean was an inexhaustible source of inspiration for this artist, enthusiastic about the pointillism and the tranquility of the waters of the port of Saint-Tropez.
The Musée Regards de Provence honors the work of Henri Person who, throughout his life, built his work on themes that are dear to him such as boats, the sea, the trees that border it and the small villages of the Mediterranean coast. In this major first retrospective, nearly seventy paintings and watercolors are brought together from the family's collections, loans from museums, galleries and private collectors. The young painter arrived in Saint-Tropez at the beginning of the 1900s, then a small fishing hamlet with picturesque charm which would then meet with great success.
He finds Paul Signac there and the two artists bind an unfailing friendship despite their age difference and share both their passion for painting and for navigation and the sea, even owning a boat in joint ownership, baptized Le Sinbad. . It was during a trip together to Constantinople in 1907 that the young Person, advised by the master, adopted the Divisionist technique for a long time. His more discreet and gentler temperament than Signac is reflected in the adaptation of the palette and he seems to be gradually taking some distance from Divisionism to get closer to the group of young painters who discovered Saint-Tropez in the early 1900s, notably Henri Manguin, Albert Marquet or Charles Camoin. Sensitized by Signac, Person restores to us subtle and poetic watercolors in which beat the heart of the Mediterranean, its spirit and its warmth.