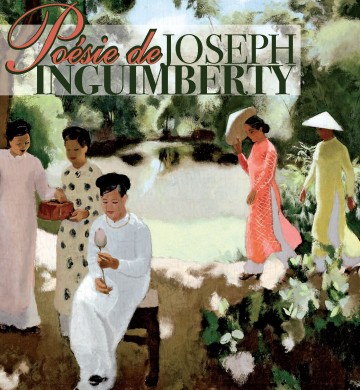 Until the 3rd of December, the Musée Regards de Provence pays tribute to the Marseille born painter, Joseph Inguibmerty (1896-1971) whose artistic trajectory crosses both Provence and Indochina. His career and « oeuvres » are unusual as both embody two life experiences played out at the Delta of Tonkin and in Provence.
His work - intense, solid and sensitive all at once - shows both naturalistic and impressionistic influences that can be clearly seen in his bold treatment of nature, an ambiance stemming from theme or motif, and a forthright and poetical portrayal of landscape that seeks to capture harmony and balance.
About 80 works themed on Indochina in the 1920s : landscapes, workers in the rice fields, scenes of everyday life, women's intimate moments, and portrayals of the artist's native south with its port scenes of Marseille, the Calanques and the back country of la Provence, the Côte d'Azur leading up to the Italian border.
This exhibition is sponsored by AG2R LA MONDIALE, main patron of the Museum.
The Museum is open from Tuesday to Sunday, from 10 am to 6 pm.
Normal price for 2 exhibitions: 6,50 € – Reduced prices: 5,50 € – 4,70 € – 2 € – Free for Museum Pass and City Pass. Span>
• Guided tour free of charge, except groups, by reservation on Saturday at 10:30 am: entrance fee only (6 to 25 persons maximum)
• Guided tours for groups on reservation from Tuesday to Saturday: entrance fee + 6 € / person (6 to 30 persons max.)
• Guided tours, excluding groups, on reservation: Tuesday and Saturday at 3 pm: entrance fee + 6 € / person (6 to 30 persons max.).