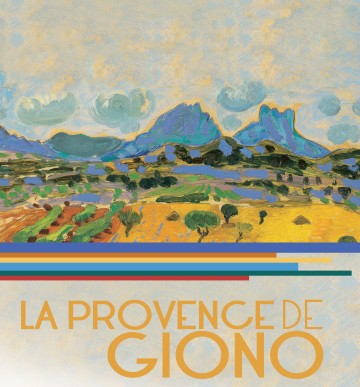 From October 29, 2019 to August 30, 2020, the Regards de Provence Museum honors "La Provence de Giono" as part of the fiftieth anniversary of the disappearance of Jean Giono. A large number of Giono's works are set in the Provençal peasant world. According to him, nature is beautiful there, but also cruel, destructive and purifying: Man is part of it, but it is not Man.
This exhibition, of which all the works come from the collection of the Regards de Provence Foundation, brings together nearly 70 paintings from the 19th and 20th centuries. It offers a journey through time through the Provençal countryside and highlights Giono's native country through the beauty and realism of the works of painters from the Ecole des Paysagistes de Marseille.
Marseille, the Bouches du Rhône, the Var, the Vaucluse, their landscapes, their emblematic villages and the surrounding countryside are all places that fascinate by their particularity, their light, their colors and by the joy, the sympathy and the accent of the Provençal people who drive them. In the middle of the 19th century, artists began to paint on the motif, giving another vision of nature and scenes of daily life. Over the canvases, we come across living or wild Provence which is represented by Auguste Aiguier, Marius Barthalot, Paul Guigou, Théodore Jourdan, Emile Loubon, Adolphe Monticelli, ….
Peaceful and serene sites where nature dominates with its splendor, purity and strength and where man and his animals unite there on a daily basis. Artists in love with nature such as Honoré Boze, Joseph Cabasson, Paul Guigou or François Simon, …, seek and trace the serenity, the majesty of its landscapes and marvel at these pastoral scenes, such as washerwomen, transhumance, hunting and the lavender or wood gatherers. In their paintings, they compose realistic, naturalistic atmospheres marked by a certain romanticism.
The Museum is open from Tuesday to Sunday, from 1:30 p.m. to 6 p.m. in July and August 2020. Normal price 2 exhibitions July and August 2020: €6.50 – Reduced prices: – €4.70 – €2 Normal price 2 exhibitions from September 13, 2020: €6.50 – Reduced prices: €5.50 – €4.70 – €2 – Free for the Pass Musées, Marseille and City Pass Marseille. Information: info@museeregardsdeprovence.com or 04 96 17 40 40