Le restaurant Regards Café a une connotation artistique et élégante. Son style nous plonge dans l'esprit des années 50, avec une ambiance méditerranéenne et contemporaine. Il offre une vue panoramique sur le port de la Joliette, l'esplanade du J4 face aux architectures exceptionnelles du Mucem et de la Villa Méditerranée et une vue imprenable sur la Cathédrale de La Major.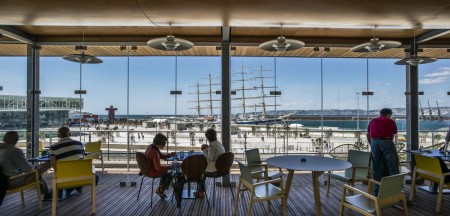 Donation
Support the foundation becoming member or sponsor
Over the years, the Fondation Regards de Provence has made an important artistic heritage of over 850 works related directly or indirectly to the territory to the south. The Foundation needs your involvement to build the place able to accommodate his collection Regards Museum of Provence. Participate in this project by becoming a member personally or in becoming a sponsor with your company.
Fondation Regards de Provence publishes a catalog for each exhibition. Some books are also available.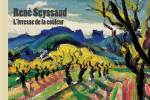 Catalogue
René Seyssaud – L'ivresse de la couleur
35 Euros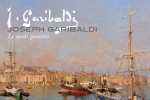 Catalogue
Joseph Garibaldi – Le midi paisible
40 Euros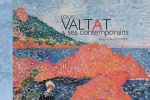 Catalogue
Louis Valtat et ses contemporains
35 Euros
DOCUMENTAIRE ARTISTIQUE PERMANENT (durée 45 mn)
La Fondation Regards de Provence révèle la scénographie permanente Mémoire de la Station Sanitaire Maritime, une mise en scène électronique d'envergure, d'effets spéciaux, de sons, de lumière et de jeux d'eau racontant l'histoire sanitaire à Marseille et en Méditerranée, le fonctionnement de la station sanitaire maritime et son projet architectural intelligent conçu par Fernand Pouillon.